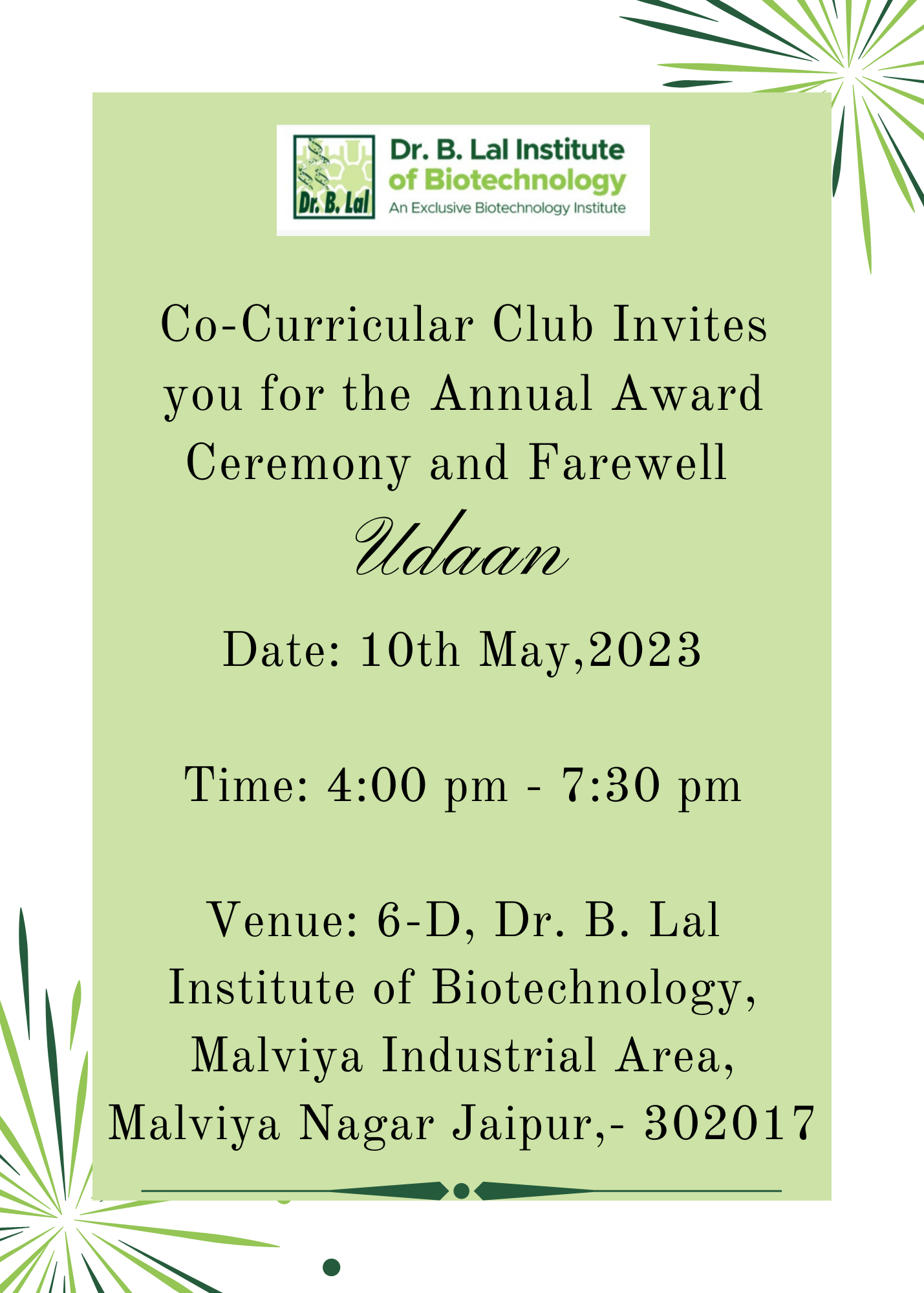 Annual Award Ceremony and Farewell Udaan
Join us for an unforgettable evening of celebration and the Annual Awad Ceremony and Udaan Farewell hosted by the Co-Curricular Club!
Don't miss out on this exciting event happening on May 10th, 2023 from 4:00pm to 7:30 pm at the stunning venue of 6-D Dr. B. Lal Institute of Biotechnology in Jaipur.
Come and bid a heartfelt farewell to our graduating seniors and honor their achievements with us.
See you there!