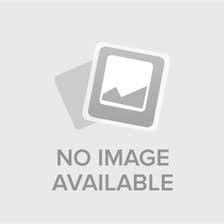 7 Advantages of Pursuing Career in Biotechnology
Biotechnology is one of the most advanced, progressive, fruitful, and evolving branches of science and technology. The branch deals in physics, chemistry, biology, engineering, and mathematics concepts that are combined together to develop technologies for betterment f human life. Students after 10+2 can begin their journey in Biotechnology, later on, you can opt Under Graduate, Post Graduate, and various diploma courses.
There are a plethora of advantages for students pursuing biotechnology as their career because this field still has an enormous area to develop and expand. Science is growing at a great speed in order to develop technologies that are beneficial for the human race. So, opting biotechnology as a career is one of the best decisions you can take for your future as you would have a mountain full of opportunities to work in various leading industries including medical, manufacturing, agriculture, pharmaceutical, industrial products, etc.
Also, Read, Jobs after MSC Biotechnology in India & Abroad
Advantages of pursuing Biotechnology as your Career:
Offers Enormous Potential to students:
Biotechnology is one wide branch of science that is evolving at a fast pace, every day it is growing, with new scientific researches taking place each day. The advantage of the scientific field is that it offers enormous potential to the students who are interested in making life easier for humankind. Biotechnology involves researches powered by the aspiration of humans to find solutions to new or old problems. So candidates who have this sort of skill set and self-motivation to do things which make human life easier than this, believe us, it is the right field for you. You can grow in the field of Biotechnology science with time.
Your Contribution to several sectors matters:
Carrier in Biotechnology has an advantage for students and professionals that they can contribute to various sectors and industries. For Instance, they can work and contribute to the field of medical, pharmaceutical, manufacturing industry, industry products, husbandry, chemistry, cell biology, agriculture, environmental uses, and many more. Students learning and studying biotechnology work in the area of molecular biology, biochemistry, bioinformatics, and many other fields which focuses on the enhancement of good health in human beings. People work domestically and globally into the various field of Biotechnology for the sack of betterment of humankind, in various ways but the motive remains the same- make human life easier.
You can work in any sector:
Graduates, postgraduates, or Diploma, whatever you have done in the field of Biotechnology, you would have an infinite number of opportunities in the private as well as government sector. You can make your career in any of them as both sectors are involved in research work and another related process. There are numerous opportunities in both sectors from the medical field to research work in notable govt. or private organizations. Choose the working sectors according to your skill-set and your future career aspects.
The immense growth in career:
With a wide range of courses in Biotechnology, you get a huge scope to grow professionally and you can opt for better courses that boost up your career. For keeping yourself updated with the time you need to update your skills set too. Knowledge of the latest tools and technologies is imperative to keep alive in such a field. Also, the career growth is very high in this field, you can start from zero levels and reach the position of a senior scientist too. Biotechnology offers some reputable and prestigious jobs for those candidates who have a good knowledge base and are open to working on new technologies. Biotechnology also offers great scope in career-making in other developed countries such as Australia, the USA, Europe, etc.
Some in-demand careers options in Biotechnology:
When we think about a career in biotechnology, we just come up with a person wearing a white collar coat working in laboratories to develop a medicine. But hey wait, it isn't just that. Candidate pursuing a career in biotechnology has enormous other options to work upon. Candidate can opt for Biomedical Engineer, Medical Scientist, Biochemist, Microbiologist, Clinical Technician, Bio-Manufacturing Specialists, Process Development Scientist, Business Development Manager, etc. You just need to prepare yourself for the upcoming opportunities.
Some guidelines to be ready for getting the best in a career in Biotechnology:
There are 5 strategies you can follow:
Build a powerful educational base
Stay open to all the opportunities and do not just limit yourself to one industry. Keep learning about new technologies emerging in the field of biotechnology.
Boost up all your other skills as well. For example, you must be articulate in biotechnology topics but you should also possess some soft skills like good communication power, knowledge of computers, knowledge of using gadgets, etc.
Build a good network with professionals in the same industry.
Change is constant and you must be adaptable to it. Get additional knowledge, get certificate courses, and utilize your network to get a good job.
So, now you can consider and make decisions, right? Keep reading Blalbiotech Blog to get more information about Job, Career, and different courses in Biotechnology.