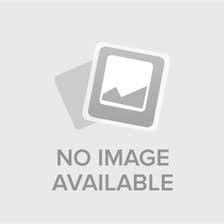 Career Prospects in Biotechnology
This is the Era of Biotechnology. Biotechnology is an Interdisciplinary Subject.
It is basically a combination of Biology + Technology. When we use living organisms with technology and produce that product which is useful to human beings and contributes to the welfare of the society, this branch of science is known as Biotechnology.
Now question arises, how to take admission in this course?
To take admission in this course a candidate requires to qualify class XII with Biology, Mathematics or Agriculture as a subject.
A candidate who is admitted to a degree course like B.Sc Biotechnology will get a chance to study around 25 subjects which makes the candidate specialized in Biotechnology, making it far better than general B.Sc pass course.
There are numerous job opportunities after completion of B.Sc Biotechnology. One can work as Technical Assistant in Food & Dairy, Medical, Pharma, Agriculture, Environment, Hospitals or Forensic Department. Possible salary structure is 20K to 60K.
Furthermore if a candidate wants to go for high grade jobs then one can opt for master's degree in Biotechnology and its sub branches like M.Sc Biotechnology, Microbiology, Genetic Engineering, Forensic Science, Bioinformatics, Environmental Biotechnology, Plant Biotechnology, Animal Biotechnology, Agriculture Biotechnology, Computation Biotechnology etc.
Completion of master's degree opens up the scope for the candidate to work as Research Assistant or Research Scientist in any government organization or private organization.
One can also go for lectureship if he /she qualifies the NET examination. On qualifying the NET-JRF exams, they are also eligible for CSIR-UGC fellowship once enrolled to Ph.D Program.
One can also go for PG Diploma in Clinical Research, Bioinfomatics and Environment Biotechnology or Environmental Sciences.
Another option available apart from master's degree in biotechnology is, MBA in Hospital Management which opens up the scope for management positions after their MBA. One can also go for MBA in Biotechnology which later opens up to Management positions in Biotech industries.
Once a student is Post Graduate the doors to the industries open up in Research, pharma industries, Clinical Research, Medical and Marketing .
Even students can do diploma in IPR and can work as patent attorney, they can also go for Mass communication and can work in the field of scientific Journalism and Scientific Blogging.
Another emerging field of this era is Entrepreneurship which is also being attracting a lot of young bio technicians with innovation and ideas . As its well known that Biotechnology is directly related to societal welfare and through entrepreneurship you not only can work for your passion but also can contribute directly to the society.
In INDIA to enhance the scope of Biotechnology, Indian Government is planning to make India a Biotechnology Hub by 2020. Government has released several schemes and projects in Biotechnology sector, the only need is to catch hold of the opportunities.
The present demand of the Biotechnology Sector is good qualitative and skilled candidates with ample understanding of the field and zeal to work for quality outcomes. So if one is looking to make a career in Biotechnology for them sky is the limit.
---
Listen to the expert Dr. Sonika Saxena, Vice Principal, Dr. B. Lal Institute of Biotechnology, Jaipur below!