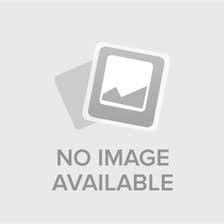 Bio Technocrats as Budding Entrepreneurs
"The secret of change is to focus all of your energy, not on fighting the old, but on building the new." -Socrates, Greek Philosopher
Biotechnology in today's technology driven world is not only about Biology shaking hands with technology. Its way more than just relating medical terms with applied sciences. Biotechnology is also about bringing unprecedented changes in technological and industrial life of 21st century.
There is no such thing as an "ideal" entrepreneur – a successful entrepreneur can be analytical or insightful, risk-averse or thrill seeking, or expressive and taciturn. As these two thoughts come together in my mind, I see no reason why entrepreneurship in Biotechnology can't be termed as new era in development of Biotechnology sector.
Commercial biotechnology is highly dependent upon the science base, more so, perhaps, than any other business sector. So, making life less hard for the bio-entrepreneur is extremely important to ensure good ideas get from "the bench to the bedside."
IT-BT boom in the past 10 years resulted in creation of hypes with hope of a number of new ideas in Biotech industries. Opportunities exist in research & development, production & manufacturing, quality control & analysis, technology transfer. Thus, its time that budding biotechnocrats step out of the well-equipped technical laboratories and put their skills and knowledge to build something out of the box which can revolute the biotech industry. This brings me to highlight one famous phrase which always foster a spark in me –
"The secret of getting ahead is getting started."-Mark Twain, Writer
Talking about entrepreneurship in Biotechnology and not mentioning Kiran Majumdar-Shaw is as incomplete as rainfall without a rainbow.
She is the chairman and managing director of Biocon Limited, a biotechnology company based in Bangalore (Bengaluru). When she founded Biocon in 1978, it was a small industrial-enzymes company. She spent a brief period as a Trainee Manager at Biocon Biochemicals Limited, of Cork, Ireland, to learn more about the business. Later on, she spearheaded Biocon's evolution from an industrial enzymes manufacturing company to a fully integrated bio-pharmaceutical company with a well-balanced business portfolio of products and a research focus on diabetes, oncology and auto-immune diseases.
It's just one example illuminating the fact that how biotechnocrats are the best minds to put forward a thought lead it through an idea and then execute it to business-wise perfection. In fact, the list goes on and on!
By:
Juhi Saxena
Faculty
Dr. B. Lal Institute of Biotechnology
---