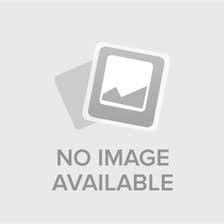 Bioinformatics: An Emerging Need of Biotechnology Teaching and Research
Bioinformatics is an interdisciplinary field that addresses biological problems using computational techniques and makes the rapid organization and analysis of biological data possible.
Bioinformatics may also be referred to as computational biology and can be defined as conceptualizing biology in terms of molecules and then applying informatics techniques to understand and organize the information associated with these molecules, on a large scale. Bioinformatics plays a key role in various areas, such as functional genomics, structural genomics and proteomics and forms a key component in the biotechnology and pharmaceutical sector.
Bioinformatics is an amalgam of computer science, information technology and the different subject of biology as well as for biotechnology. The interdisciplinary nature of bioinformatics leads to dynamic job opportunities in the various fields of academia as well as industries including pharmaceutical industries, life sciences, food industries, diagnostic sectors, agriculture, etc.
Bioinformatics is a fascinating subject having the input of engineering art as well as of science. Bioinformaticians are mostly engaged in designing new algorithms, software, developing updated databases that all help in solving many biological problems. The growth of the biotechnology industry in recent years is unprecedented and advancements in molecular modeling, disease characterization, pharmaceutical discovery, clinical healthcare, forensics, and agriculture fundamentally impact economic and social issues worldwide.
As a result, with people confidence and development of biotechnology, bioinformatics also reached new heights among all the biological sciences. The human genome sequence data is so huge that if compiled in books, the data would run into 200 volumes of 1000 pages each and reading alone would require 26 years working around the clock. This challenge of handling such huge data can only be possible because of bioinformatics.
---
Join Industrial Biotechnology Training Program in Bioinformatics (Session 2019-2020)