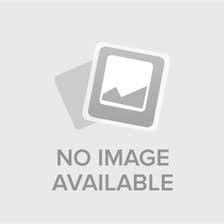 Biotechnology & A Boon for Medical Field and Healthcare
Biotechnology has created an unprecedented threat in the progression of agricultural, environmental, food and dairy technology. However, the role played by biotechnology in the medical field and healthcare has been immense, unbeatable and unparalleled.
This subject – Biotechnology is a synonym for the prosperity of human health and medical care. Thus, it is a boon for the medical industry.
Medical Biotechnology (MBT) deals with healthcare and pharmacy sectors, infusing these fields with tremendous humanitarian implications. This is because a small discovery made by any medical biotechnologist can save millions of lives on Earth.
As the global economy is scaling new heights, the requirement of qualified and skilled biotechnology researchers is increasing with time.
India is counted among the top 12 biotechnology destinations in the world and the third largest in the Asia Pacific region.
Biotechnology, a vast field, is culturing ton healthcare and treatment through techniques that result in rapid and accurate diagnosis of diseases with the utilization of techniques like Polymerase Chain Reaction, ELISA, Indirect Immunofluorescence and Recombinant DNA Technology; the investigation of human diseases has reached a gargantuan level.
Apart from these techniques, gene cloning in Biotechnology has made possible, the mutated or disrupted gene in the damaged cell. This procedure is referred to as Gene Therapy.
Those students, who have the technical expertise and thorough acclimatization towards handling equipment, can opt for a great career in Medical Biotechnology.
To become competent and successful professionals in this field, students can choose to study B.Sc in Biotechnology. For this course, 12th examination with biology/ maths/ agriculture is essential.
On completion of this highly potent academic course, students can further study M.Sc in Medical Biotechnology or pursue Ph.D to become illustrious medical scientists in future.
Qualified graduates can complete M.Sc in Medical Biotechnology and work in research institutes all over the world as Research Associate or Research Scientists.
They can also become medical professionals in clinical settings, hospitals, and pharmaceutical companies.
According to National Human Genome Research Institute's report, by the year 2025, the trend of personalized medical treatment will start, in which an individual would obtain medical treatment based on his or her genetic makeup.
Definitely, one can say that the future is bright because of the Biotechnology and there is going to be a huge requirement of qualified medical biotechnologists to secure the healthy future of mankind and nature.
---
Listen to the expert Dr. Sonika Saxena, Vice Principal, Dr. B. Lal Institute of Biotechnology, Jaipur below!