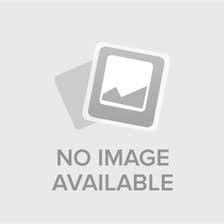 Career Prospects in Environmental Biotechnology
Environmental Biotechnology is a dynamic branch of Biotechnology that deals with the improvement of the environment and microbes that remediate the problems of the environment. This important branch of biotechnology harnesses the power of microbes to sequester toxic chemicals from contaminated sites. This field is a combination of biology and engineering.
In modern times, rapid industrial growth has led to drastic increase in pollution; Pollutants have been added to our environment in gigantic proportions by human activities. To ameliorate this problem, Environmental biotechnology is a potent tool. This field is known to include techniques like development of plants for filtration of pollutants in air, soil and water, synthesis of biofuel and optimization of sustainable process.
The benefits of environmental biotechnology have been observed in the production of biofuel from the Jatropha plant. Moreover, cotton waste has also been used to generate ethanol via fermentation. Such fuels are required very much for human activities as conventional fuels are limited in amount. Bioremediation is another critically important field that used recombinant microorganisms to clear contaminated land sites of toxic metals like cadmium, arsenic, etc. The use of earthworms for treatment of wastewater, called vermifiltration, has been effectively used.
In government organisations, jobs are aplenty for qualified personnel of Environmental Biotechnology. Their work is contributory in the Ministry of Environment and Forestry, town planning offices, sewage treatment plants, etc. Thus a plethora of societal and economic applications of environmental biotechnology are to be made in the current time and in the future.
---
Listen to the expert Dr. Sonika Saxena, Vice Principal, Dr. B. Lal Institute of Biotechnology, Jaipur below!