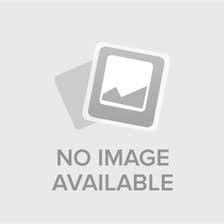 Guru Shishya Parampara – A Unique System
History is witness to the fact that since time immemorable, a huge importance has been attributed to the system of Guru shishya school of thought in our great nation. From noble kings to mere mortals, a Guru has paved the righteous and successful way for many a pupil. In continuation of the pious social and ethical practices of historic India, the glory of academics in Dr. B.Lal Institute of Biotechnology has increased tremendously with the advent of Guru Shishya Parampara (GSP) – a trend that highlights individual focus and attention given to each student by the faculty of the Institute. In this system, the GSP incharge holds together the sanctity and dedication of the student towards academics and cultural activity. The teacher makes sure that the personal problems of the students are overcome by counseling, attendance is regular, the student is understanding all subjects and feedback is taken from them.
This system creates a bond of respect tethering students and teachers and unlocks skills amidst students who bask in the aura of encouragement and support. Training is imparted to students in various colleges but GSP activity makes Dr. B. Lal Institute of Biotechnology incomparable. This institute has set the highest standards of teaching and student guidance. The teachers are constantly committed to the betterment of the students. The students get comfortable in sharing their problems with their teachers and guidance of the right kind is imparted to them.
In its illustrious journey of ten years, Dr. B. Lal Institute of Biotechnology has paved the way for countless students towards success and spiritual enrichment in life. The positive vibrations that resonate the institute, emanate. in part, from GSP. The construction of creative minds is a task to which every teacher of the institute is committed to. The guru shishya parampara has created a milestone in the development of students in all spheres of life.
---