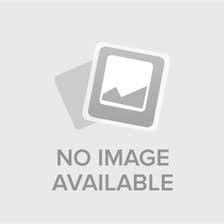 How to Start a Career in Biotechnology?
A Brief Idea About How to Start Career in Biotechnology
Biotechnology is the wide area of Biology which involves living systems and organisms in order to develop a product. In other words, one can say it is a way that enables us to amalgamate biological science with engineering technologies in order to invent new products in the field of agriculture, food, medicine, pharmaceuticals, environment, and healthcare. It might sound too complicated, but it isn't so, humankind has been using biotechnology from ages.
Make your mind, choose your career wisely.
If you are someone who has some keen interest in biology and wishing to opt for a career in Biotechnology, let's start with understanding how exactly you can pursue your career and evolve yourself in developing a successful career out of it.
Eligibility For Choosing Biotechnology as a Career:
It requires 10+2 in science stream, with Physics, Chemistry, English with optional subject as Biology/ Mathematics/ Biotechnology or any Life science subject. Candidate possessing all these qualifications skills can opt for B.Tech(Biotechnology) or integrated M.Tech.
Now if you are wondering how to kick start your career in biotechnology, then here is a quick guide for all of you.
How to Start your career in Biotechnology: When to Start?
Begin with the right stream in 10+2
Students interested in Biotechnology careers should start their journey by choosing biology or chemistry electives in their high school program. They can also pursue courses that provide both senior school and college credit, such as advanced placements.
Now the Bachelor Degree
Once you are done with high school, it's time to move into a decent college and get a bachelor's degree in biology. A most entry-level position in Biotechnology requires a bachelor's degree.
Experience
Getting an internship after graduation can be the best way to get an overview of how your job would be afterward. You can do an internship in your college time itself, it provides students an opportunity to understand what field of Biotechnology they are into, what interests them the most.
Graduation
For the advancement in Biotechnology, career one requires a graduate degree. It depends on their chosen career path, they might need to get into a master's degree or doing a Ph.D. in order to reach the position they want to be at.
Update yourself with Time
In the era of continuous advancement and up-gradation, the Biotechnology field is advancing quite fast, so it is important to stay up-to-date. You can get up-to-date with all the new technologies by being an active member of industry associations, you can subscribe to related industry publications, there are many ways to do so.
Biotechnology Degree Programs:
Certificates in Biotechnology: Basically there are two types of certificate programs. First for those who have completed their graduation and need some special training. The second is for those who have done their bachelor's degree but had no courses that help them to move into a biotech career. In simple words those students who have their bachelor's degree in some other field but now desire to make their career in Biotechnology. Most of the certificate courses can be completed in a year focused on a particular educational path.
Biotechnology's Associate Degrees: The associate degree in biotechnology helps students to move into the bachelor's degree program but there are cases where few employers accept only those students who have an associate degree. An associate degree is of four years, however, some programs might allow you to do it in three years.
Some of the common courses in Associate Biotech Programs are
Quality assurance in Biotech
Bioinformatics
Intro to Biotechnology
Bachelor's in Biotechnology: A bachelor's degree is compulsory for most of the Careers in Biotechnology that include biomedical engineering, microbiologist, food scientist, plant &soil scientist and many others. The bachelor's degree generally requires four years to complete. Few courses under degree program are listed below:
current trends in Biotechnology
Laboratory management and safety
Molecular and Cellular Biology
Master's degree in Biotechnology: A master's degree takes two or three years of duration to complete. Students can enhance his/her knowledge with a specialized curriculum. Nowadays programs are available online as well for those who are already working. Some courses included in the master degree are :
Project Management in Biotechnology
Validation in Biotechnology
Grants and federal fundings
Ph.D. in Biotechnology: Good for those who are interested in research work or wish to pursue their career into Teaching. Also, some professions also require a Ph.D. like an animal scientist. Generally, it requires three or four years, though some institutions have 8 years program for the same. Few courses at the Ph.D. level are:
Advanced Mathematics
Laboratory Instrumentation
Bioethics
Job Prospects In Biotechnology
In India a bio-technologist can find a job in the following fields:
• Food processing
• Energy
• Drug and pharmaceutical research
• Public funded laboratories
• Chemicals
• Environment control
• Waste management
• Energy
• Bio-processing industries
In India, many Government organizations offer job opportunities to Bio-technical Professionals. Institute like DBT or several other agricultural, drug, dairy institutes have ample opportunities for Biotechnical students. Although the salary is higher in the private sector as compared to government industries.
Many Private companies are there in the field of biotechnology. For example, if we consider Drug companies there are numerous names like Hindustan Lever, Dabur, Ranbaxy and several others who have their own Research and Development department. For this they require Professional Biotechnologist, offering a handsome salary.
Not just drug industries, the scope for Biotechnologist is unlimited, they can work in the area of food processing industry, textile industry, and the Chemical Industry.
Let's see what are the career options in Biotechnology- that are in high demand.
Biomedical Engineer:
Biomedical Engineering is generally known as BioMed, Biomedical Engineering or BME, a multidisciplinary field that combines Biology knowledge and engineering principles to produce a solution for any problem related to biology and medicine. The blend of engineering and biological knowledge contributes to the development of life phenomenal and life-changing concepts. Surgical robots, Artificial organs, advanced prosthetics are a few examples of it. The ultimate goal of Biomedical Engineering is to develop better healthcare equipment, diagnostic machines, biomedical devices and also for the betterment of human health care.
If you wish to opt for Biomedical Engineering the core subjects to focus are Maths, Chemistry, Physics, and Biology.
Biochemist: Scientist who studies Biochemistry are known as Biochemist. Biochemistry involves studying chemical processes and chemical transformation in living organisms. Biochemists study DNA, cell parts and proteins and research on how chemicals reactions take place in cells and tissues. Their work is also to analyze and synthesize proteins, fat, carbohydrate, DNA and other molecules.
Medical Scientist: Medical scientist is dedicated to investigating human diseases and conducting research work and determine the ways to prevent and treat those diseases. They perform clinical trials to find the effects of new medicinal drugs and vaccines.
*Medical scientists need to complete a Ph.D. in Biological Sciences or in their medical degree.
Clinical Technician: Clinical technicians are the laboratory workers, who gather samples, perform the test, and analyze the results. They are also called a Medical Laboratory Technician or Laboratory Technician. Specialized computer software, automated machines, advanced robotics are used by them in order to collect, analyze experimental information. A technician works under the supervision of Lab technologist.
Education requirement for Clinical technician is undergraduate certificate or associate degree.
Microbiologist: Microbiologists study the microscopic organism that causes disease and environmental damage. They also study the characteristics of non-living pathogens, like viruses and prions. Microbiologists work in Labs to conduct scientific experiments and analyze the result. Complex research work is performed by them to find treatment for various infectious diseases.
Process Development Scientist: A process development scientist most often works in the production of protein drugs from a living biological system. They are responsible for researching and developing new production processes and modifications in existing manufactured systems to improve overall profitability and efficiency.
Food scientists and Technologists: They are experts in nutrition, and they work in the area of food preservation and developing new products for the same. They make sure that food available to the public is safe to consume.
Be strongly passionate about your work and see how Biotechnology serves with the best of future prospects.
Be sure that you really wish to indulge in Biotechnology.
Any remaining doubts about how to start your career in Biotechnology? Want some expert guidance? We at B Lal biotech have experts who can have a talk to you and light your paths to pursuing the best career options in Biotechnology.