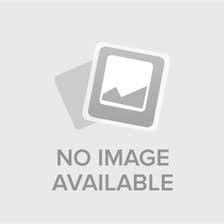 mi-RNA- An Approach for Cancer Treatment
Biotechnology is an area of advanced research. Benefits of biotechnology can also be seen in medical institutions. This field in biology is extensively used in pharmaceutical products and medicines, human therapy, engineering, science and technology, agriculture and many more. Gene therapy is the most successful result of biotechnology research use to cure aids and cancer. It is proven to be a great solution to mankind struggles by considering cell biology as an important research area.
Cell biology provides us an understanding of how a cell works, from bacteria to mammalian cell. Cell division is crucial in Biotechnological studies when monitoring growth of Cancer cells for therapeutic purposes. This field is becoming increasingly important in efforts to better understand complex biological behaviors.
The eukaryotic cell division is a complex phenomenon comprising of two key events, duplication of the entire genome and equal segregation of the duplicated genome into two daughter cells. These events are highly regulated so that replication occurs only once per cell cycle which is further essential so as to restore the genomic integrity of cells and prevent uncontrolled cell growth (Cancer). Deregulation of replication factors leading to loss of genomic integrity is seen in many cancers. Role of micro-RNAs in the regulation of DNA replication and cell cycle, indirectly in cancer, is being explored by various research groups worldwide.
MicroRNAs are a class of endogenous small non-coding RNAs with 20–25 nucleotides in length. These miRNAs are present ubiquitously in animals, plants, and viruses, suggesting that miRNAs may be of significant evolutionary importance. By down-regulating gene expression post transcriptionally, miRNAs play important roles in nearly all biological processes, such as developmental timing, cell proliferation, apoptosis, stem cell maintenance, differentiation, signal pathway, and pathogenesis including carcinogenesis.
The number of individual miRNAs expressed in different organisms is comparable to those of transcription factors or RNA-binding proteins (RBPs), and many are expressed in a tissue-specific or developmental stage-specific manner, thereby greatly contributing to cell-type-specific profiles of protein expression. The nature of miRNA interactions with their mRNA targets or say putative protein targets, which involve short sequence signatures, makes them well suited for combinatorial effects with other miRNAs or RBPs that associate with the same mRNA. With the potential to target dozens or even hundreds of different mRNAs, individual miRNAs can coordinate the over-expression of proteins in a cell hence leading to control cellular growth and giving cancer a better treatment approach.