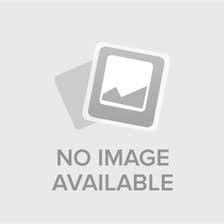 Soft Skills in Biotechnology Career
Soft skills have always been rated on the first priority of an employer, be it any kind of industry. Soft skills generally focus on the interpersonal skills of an individual but these days employers are more focusing on the term "Cultural Skills" and they found a huge gap in the preparedness of the upcoming workforce.
Cultural Skills focus on working in a group or team setting, demonstrating leadership qualities and recognizing an individual's role in the organization. Research shows that companies coming for recruitment specifically looking for this kind of soft skills in the new recruitments. Recruiters mention that they can find skillful candidates but they are looking for a "Cultural –Fit" – someone who can seamlessly transition into the company and work with fellow colleagues.
A Massachusetts-based nonprofit organization that supports science and biotechnology education, released its 2018 Job Trends Forecast for the Life Science Industry in Massachusetts, presented at the Life Science Workforce 2018 Conference, hosted at Northeastern University's Interdisciplinary Science and Engineering Complex (ISEC). The report highlighted another year of growth in the biotechnology sector, predicting approximately 12,000 new biotech jobs by 2023. But, interestingly, the conference also highlighted a large gap in the preparedness of the workforce – a lack of "cultural training" among new applicants. (Education, 2019).
Biotechnology jobs require a lot of hard skills just to get into a specific job. Whether it is scientific skills, research skills, technological skills – these skills are always a prerequisite. But apart from that, there are certain skills which are required essentially if someone is looking for some advancement.
Soft skills are such skills that cannot be taught rather they need to be learned gradually and these skills help to make all the difference down the road. Everyone knows this fact, yet ignores it and later realizes that it is true somewhere down in their career. Following are a few soft skills which an individual needs to focus on further advancements:
Find the edge of your comfort
Turn theory into practice, practice into performance
Review the tapes
Emotional intelligence
Collaboration
Diversity of thought
Complex problem solving
Time management
Communication
Soft skills are really the skills that deal with people. Don't forget that it's people that run industries.