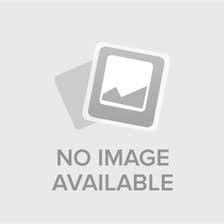 Top 6 Entrance Exams for Under Graduate Level
"Striving for success without hard work is like trying to harvest where you haven't planted"
-David Bly
Life is like an exam whether it is student's life or any other ordinary people's life. Exams are always there at each and every step of life and we have to face those exams. Some will fly out and some get struck in it but we don't have a choice. The only thing that we can do is work very hard unconditionally to get over the exams with flying colors.
Students have been trained from the kindergarten to give exams and it keeps on continuing with him/her  age but there comes a time when student have to think about him/her future which is just after class 12th . There are various options which get open up after 12th but again to get those options clear up he/she have to give exams. The commerce background students have more options as compared to that of science students. Science Background Students either have a combination of Physics, Chemistry, Math's (PCM) or Physics, Chemistry, Biology (PCB) with an additional subject. PCM students go primarily for IIT-JEE, JEE Advance, BIT-SAT, Comed-k, Manipal or any other state level engineering exams. Other than this they can also go for NAVY entrance exams. Whereas the student with Science Biology background goes primarily for-
NEET- National Eligibility cum entrance Test
AIIMS- All India Institute of Medical Sciences
JIPMER- Jawahar Lal Institute of Post graduate Medical Education and  Research
BHU PMT- Banaras Hindu University Pre Medical Test
MANIPAL
Any other state level exams.
Earlier, other than these there are no other options for a science student either he/she has to change their stream for getting opportunities. But for Now there is an opportunity for Science Biology background student in Biotechnology which is one of the growing field in today's world. With respect to the present scenario each and every thing in medical field is possible with biotechnology.
There are different colleges which are offering biotechnology courses but they are also focusing on different subjects. In whole North side of India there is only one single department college who is offering Biotechnology as a whole and that college is Dr. B. Lal Institute of Biotechnology, Jaipur, Rajasthan, India.
To get admission in Dr. B. Lal Institute of Biotechnology student have to give BEST i.e. Biotechnology Entrance cum Scholarship Test. This will help students to take admission in one of the finest institute of biotechnology with scholarship. So now the students with science background especially from Science Biology can go for-
NEET- National Eligibility cum entrance Test
AIIMS- All India Institute of Medical Sciences
JIPMER- Jawaharlal Institute of Post graduate Medical Education and  Research
BHU PMT- Banaras Hindu University Pre Medical Test
MANIPAL
BEST- Biotechnology Entrance cum Scholarship Test
Don't Stress
Go For the BEST
---