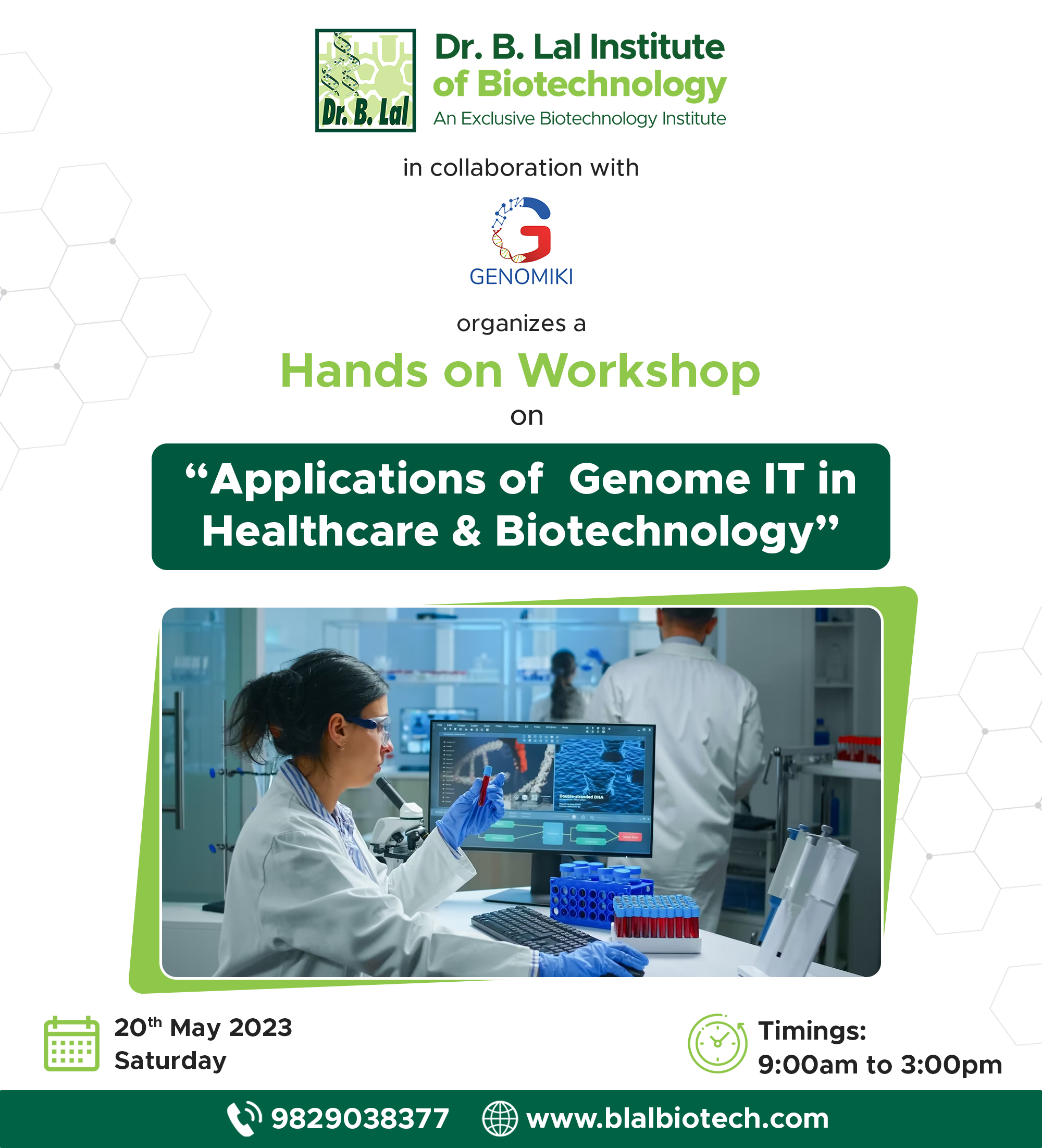 Hands on Workshop-Applications of Genome IT in Healthcare & Biotechnology
Dr. B. Lal Institute of Biotechnology and GENOMIKI Solutions Private Limited are collaborating to offer a half-day workshop on genome bioinformatics for students interested in next-generation sequencing analysis.
The workshop aims to provide practical knowledge and training in various aspects of bioinformatics, including NGS analysis pipelines, and understanding of the basics of variant annotation.
The workshop also provides a platform for students to learn from experienced professionals and interact with peers from other institutions, fostering collaboration between academia and industry. Professionals.
Interested participants can register for the workshop at a fee of Rs. 1500 /-per head.
To Register Click on the Link. https://bit.ly/3VxZ9rM