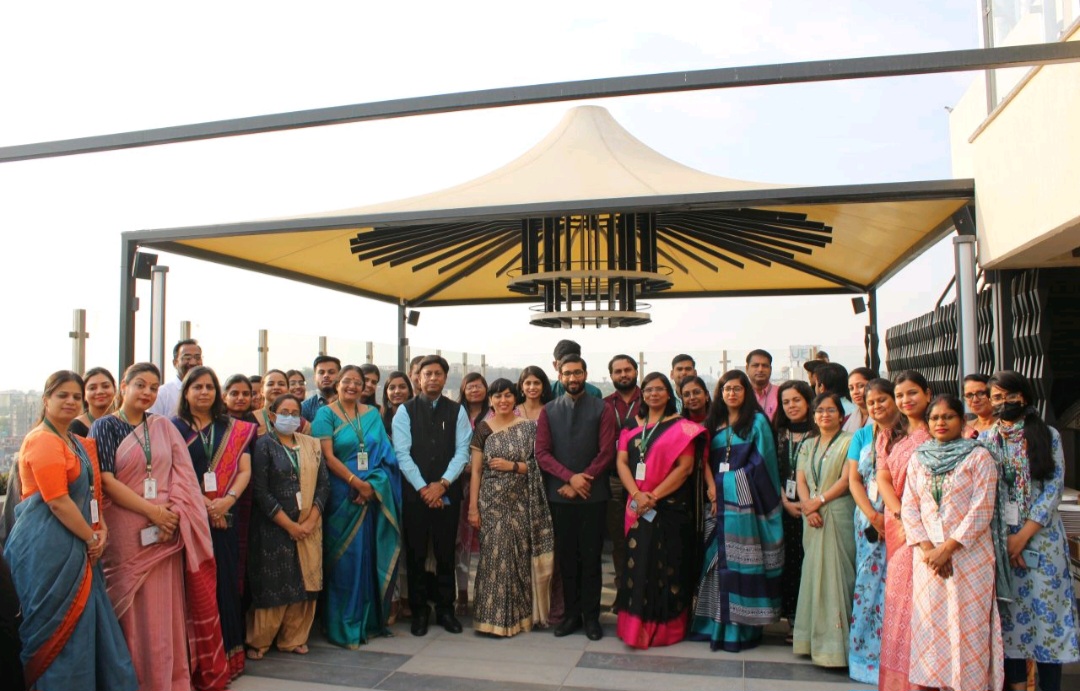 Dr. B. Lal Institute of Biotechnology kicks off the 2023-24 academic year with an exhilarating meet and greet event!
The new academic year 2023-24 at Dr. B. Lal Institute of Biotechnology has begun on an ecstatic, enthusiastic, and thoughtful note.

The new session meet, held at the rooftop conference area of the Hyatt hotel brought together our Leaders, academics, researchers, and the management team who shared brand -new goals and aspirations, individual and team strategies, and gratitude messages for one - another.

The lively session had fun games and activities, which brought everyone closer and created a sense of camaraderie.

The atmosphere was charged with positive energy and enthusiasm, which was contagious and spread throughout the event.

Another highlight of the event was the tastefully arranged high-tea in the lounge area, which provided the perfect opportunity for everyone to network and interact with each other.

The food and drinks were delicious, and the ambiance just right and the people, best of their kind.

We are grateful to be a part of such an amazing community, and look forward to the many great things that the future holds for us.

Thank you to all leaders and organizing partners and the Hyatt team for putting together such a memorable event!!